Wind power coming to Memphis:
Filed under: Memphis,News — admin November 14, 2012@ 6:29 pm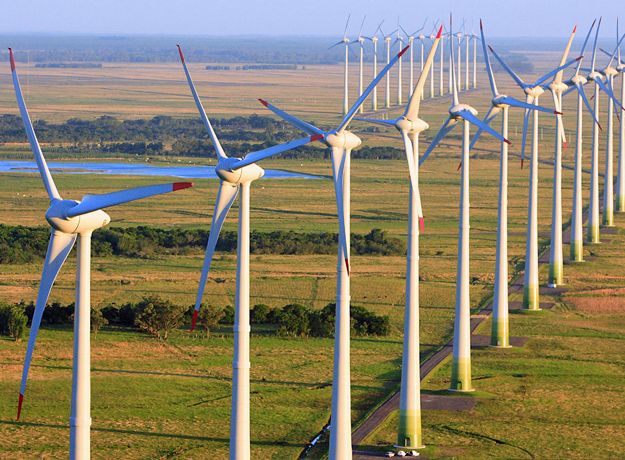 Clean Line Energy's Proposal to Bring Wind Power to Memphis
The Federal Energy Regulatory Commission has given its initial approval to Clean Line Energy's plan to build a transmission line connecting the Great Plains and the Tennessee Valley Authority just outside of Memphis in Shelby County. This ruling gives Clean Line Energy the permission to begin negotiations with potential buyers and to schedule public meetings in the affected areas to discuss the proposed plan with locals. Once complete, Clean Line Energy intends to send 3,500 megawatts produced using wind turbines located in the Great Plains coursing through the 750 miles of transmission line into the Tennessee Valley Authority's system.
Tennessee Valley Authority's Decision
Clean Line Energy has stated that the success of its proposed plan depends on the Tennessee Valley Authority's decision to purchase the 3,500 megawatts of wind power or not. Its transmission line is intended to connect to the electrical system of the Tennessee Valley Authority, which in turn supplies power to the Memphis Light, Gas, and Water Division plus more than 150 utilities across the state. However, the Tennessee Valley Authority has a stated policy of only purchasing power at prices competitive with established sources such as nuclear and fossil fuels. It has already committed to 1,500 megawatts in wind power from other sources, but its purchasing decision regarding this particular source of wind power is pending its evaluation process.
Similarly, the Memphis Light, Gas, and Water Division is also looking into the effects and consequences of Clean Line Energy's proposed plan. It is concerned that its aging facilities might need an expensive upgrade to be able to handle the proposed transmission line. Glen Thomas, a spokesman for the Memphis Light, Gas, and Water Division has stated that Clean Line Energy would have to be responsible for covering the cost of those upgrades.
Delivered Cost and the Question of Reliability
Although there are minor differences in the exact definition of the concept from industry to industry, the delivered cost is the cost of bringing a product to the point of actual use. For example, the concept of delivered cost in relation to wind power means the sum of the stated price paid for wind power, the transportation costs, insurance charges, taxes, and any other costs associated with sending the wind power through the transmission line.
The Tennessee Valley Authority is concerned about the delivered cost of this wind power because wind power has picked up a perhaps undeserved reputation for being more expensive than other sources of power. It acknowledges that the price paid for wind power has fallen in recent years due to technological advances made in that field, but also points out that the price paid for power generated using natural gas has fallen even further. Still, Clean Line Energy's proposed plan does possess one decided advantage in that its proposed transmission line is high-voltage direct current rather than alternate current, meaning that the power sent encounters less resistance during long-distance transmission. As a result, the cost of transporting that power is less than alternate current transmission because less power is lost during the process.
Furthermore, the Tennessee Valley Authority has also claimed that it is concerned about the reliability of wind power. It fears that consumers will lose access to wind power if the wind
Comments Off

on Wind power coming to Memphis
No comments yet.
RSS feed for comments on this post.
Sorry, the comment form is closed at this time.